The mission of the Chimes is to provide information and ideas to support teaching and learning at Clark College

Issue #15 May 21, 2004
---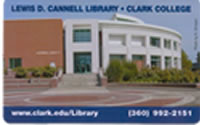 You mean you don't have a library card yet? What are you waiting for? The Cannell Library card features a stunning (and highly collectible) image of the library, photographed by Reference Librarian Roxanne Dimyan. So come on over, say "HI" and get your library card!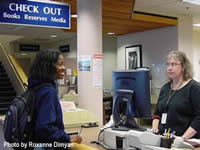 Clark Student Genevieve Fisheris checking out the Check Out Desk. Well, actually, she's checking out library material from Circulation Supervisor Amy Waite. Amy was recently nominated for the annual Altrusa Library Service Award.
Holiday and Quarter Break Hours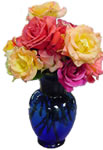 Memorial Day Weekend Hours
Closing at 4:30 pm, Friday, May 28; closed Saturday, Sunday and Monday
Opening Tuesday, June 1 at 8:00 am
Closing for Quarter Break: June 10 at 4:30 pm
(Faculty and staff may access the Library by ringing the back door buzzer
or calling Circulation staff at x2504)
Opening for Summer Quarter: June 21 at 9:00 am
Reminders About Reserves
Materials currently on reserve for classes that will not be taught during the Summer quarter will be returned to instructors after June 11.

For Summer quarter reserves: Only items submitted before June 16 will be ready for student use when classes begin June 21.

For complete information about reserves, see Placing Materials on Reserve.

Questions about reserves or video bookings? Please give Krista a call at x2553.
Featured New Books: Women

America's Women : Four Hundred Years of Dolls, Drudges, Helpmates, and Heroines, by Gail Collins. (New York : William Morrow, 2003). Call Number: HQ1410 .C588 2003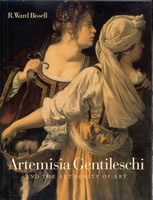 Artemisia Gentileschi and the Authority of Art: Critical Reading and Catalogue Raisonne, by R. Ward Bissell. (University Park, PA: Pennsylvania State University Press, 1999). Call Number: ND 623 .G364 B58 1999
Electric Tattooing by Women, 1900-2003: An Extraordinary "First Time" Documentation of Women Tattoo Artists, by Madame Chinchilla. ([Ft. Bragg, CA] : Isadore Press, 2003). Call Number: GT 2345 .C55 2003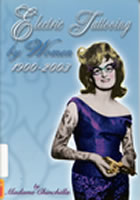 Enterprising Women: 250 Years of American Business, by Virginia G. Drachman. (Chapel Hill: University of North Carolina Press, 2002). Call Number: Oversize HC 102.5 .D73 2002
The Girl's Guide to Starting Your Own Business: Candid Advice, Frank Talk, and True Stories for the Successful Entrepreneur, by Caitlin Friedman and Kimberly Yorio. (New York: Harper Collins, 2003). Call Number: HD 6054.3 .F75 2003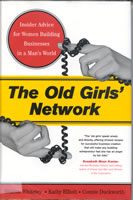 The Mommy Myth: The Idealization of Motherhood and How It Has Undermined Women, by Susan J. Douglas and Meredith W. Michaels. (New York: Free Press, 2004). Call Number: HQ 759 .D68 2004
The New Wife: The Evolving Role of the American Wife, by Susan Shapiro Barash. (Lexena, KS: Nonetheless Press, 2004). Call Number: HQ 759 .B27 2004
The Old Girls' Network: Insider Advice for Women Building Businesses in a Man's World, by Sharon Whiteley, Kathy Elliot, and Connie Duckworth. (New York: Basic Books, 2003). Call Number: HD 2341 .W45 2003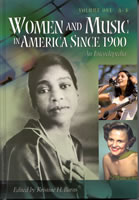 The Selected Papers of Jane Addams, Volume 1: Preparing to Lead, 1860-81, ed. by Mary Lynn McCree Bryan, Barbara Bair and Maree De Angury. (Urbana: University of Illinois Press, 2003). Call Number: HV 28 .A35 A25 2003 vol. 1
The Selected Papers of Margaret Sanger: Volume 1: The Woman Rebel, 1900-1928, ed. by Esther Katz. (Urbana: University of Illinois Press, 2003). Call Number: HQ 764 .S3 A25 2003 vol. 1
Seven Journeys: The Sketchbooks of Emily Carr, by Doris Shadbolt. (Seattle: University of Washington Press, 2002). Call Number: ND 249 .C3 S55 2002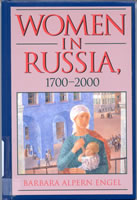 A Thousand Years Over a Hot Stove: A History of American Women Told Through Food, Recipes, and Remembrances, by Laura Schenone. (New York: W. W. Norton & Co., 2003). Call Number: TX 645 .S34 2003
Violence Against Women [Current Controversies Series]. (San Diego: Greenhaven Press, 2004). Call Number HV 6250.4 .W65 2004
Women and Music in America Since 1900: An Encyclopedia, ed. by Kristine H. Burns. (Westport, CT: Greenwood Press, 2002). Call Number: Ref ML 82 .W625 2002
Women in Russia, 1700-2000, by Barbara Alpern Engel. (Cambridge: Cambridge University Press, 2004). Call Number: HV 1662 .E54 2004
The following titles are really, really new, but they will be on the new book shelves soon: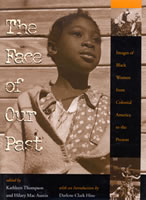 Almost Heaven: The Story of Women in Space, by Bettyann Holtzman Kevles. (New York: Basic Books, 2003). Call Number: TL 789.85 .A1 K48 2003
The Face of Our Past: Images of Black Women from Colonial America to the Present, ed. by Kathleen Thompson and Hilary Mac Austin. (Bloomington: Indiana University Press, 2003). Call Number: E 185.86 .F33 1999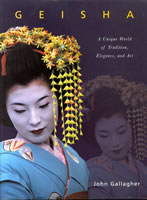 Geisha: A Unique World of Tradition, Elegance, and Art, by John Gallagher. (London: PRC, 2003). Call Number: GT 3412 .G35 2003
Harriet Tubman: The Road to Freedom, by Catherine Clinton. (New York: Little, Brown and Company, 2004). Call Number: E 444 .T82 C57 2004
Mother/Nature : Popular Culture and Environmental Ethics, by Catherine M. Roach. ( Bloomington, IN: Indiana University Press, 2002). Call Number: BD 581 .R59 2003 [Hey! Mother Nature is a woman, too!]
No Ordinary Women: Irish Female Activists in the Revolutionary Years, 1900-1923, by Sinead McCoole. (Madison: Univerity of Wisconsin Press, 2003) Call Number: HQ 1600.3 .Z75 M33 2003
Reading Lolita in Tehran : A Memoir in Books, by Azar Nafisi. (New York: Random House, 2003). Call Number: PE64.N34 A3 2003
Women at Ground Zero: Stories of Courage and Compassion, by Susan Hagen and Mary Carouba. (Indianapolis: Alpha, 2002). Call Number: HV 6432.7 .W65 2002
Featured Videos: Women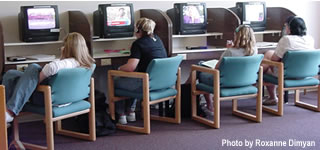 What are these students doing in the Penguin Room? Maybe they're watching one of the library's many videos. For this issue's Women's Resources theme, Reference Librarian Roxanne Dimyan gathered a selection of videos about women. Roxanne is also the faculty liaison for purchasing videos (x2427, rdimyan@clark.edu). To book videos for your classes, contact Krista Reichard (x2553, kreichard@clark.edu).

Dying to Be Thin. Call Number: V02156A
Looks at the eating disorders anorexia nervosa and bulimia, current treatments, and the American obsession with thin women. Interviews models, ballet dancers, and other young women who are seeking recovery or have conquered their disease. Narrated by Susan Sarandon.
If Tired Hands Could Talk: Stories of Asian Garment Workers. Call Number: V02442A
The stories of the Asian American garment workers whose contributions and struggles made Seattle the outerwear production capital of the world for nearly a century.



If Women Ruled the World: A Washington Dinner Party. Call Number: V02443A
Features an historic 1999 dinner party in Washington, D.C.'s Senate Caucus Room. Hosted by Canada's first female prime minister, Kim Campbell, the nineteen guests were celebrated women from diverse backgrounds. They share their experiences and observations as trailblazers in male dominated fields and explore the prospects for full gender equity.
The Life and Times of Rosie the Riveter. Call Number: V02490A
Five women reminisce about their jobs and working conditions during World War II.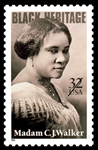 Madam C.J. Walker, Entrepreneur. Call Number: V01607A
Born just after the Civil War, Madam C. J. Walker grew up in poverty, but was able to develop a hair care formula and build a successful business from it, becoming a positive role model for black women across the country.
Mountain Wolf Woman. Call Number: V01116A
Presents the life story of a Wisconsin Winnebago Indian woman. Narrated by Mountain Wolf Woman's granddaughter, Naomi Russell.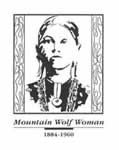 Playing Unfair: The Media Image of the Female Athlete. Call Number: V02495A
It has been 30 years since Title IX legislation granted women equal playing time, but the male-dominated world of sports journalism has yet to catch up with the law. Coverage of women's sport lags far behind men's, and focuses on female athletes femininity and sexuality over their achievements on the court and field.
Pride and Prejudice. Call Number: V00942A
Jane Austen … Need we say more? 1985 BBC production.
There's No Such Thing as Women's Work. Call Numbers: V00931A, V00931B
A history of women's roles in the American workplace, from the colonial period up to the 1980s.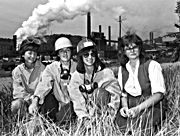 Women of Steel. Call Number: V02397A
Talks with several women who were single heads of households, and who found work in steel mills in the 1970s. They discuss their new job security, independence, and the role of unions in the workplace. Although most were laid off as mills closed in the 1980s, they now actively demonstrate for employment opportunities, as well as continually support their families.
Writing Women's Lives. Call Number: V02501A
Eight women authors talk about childhood, love, marriage and children, starting out, the creative process, publishing, politics, philosophy, success and motivation. Isabel Allende, Harriet Doerr, June Jordan, Doris May Lessing, Bharati Mukherjee, Mona Simpson, Gloria Steinem, Amy Tan.
And Finally, Let's Enjoy Some Music by Women
The library has a small but quality collection of music by women, many of them local artists. Here is a selection of the CDs, which are located in the Reserve File Cabinet at the Check Out Desk (check the catalog for specific call numbers):
Best of Times, and Livin' on Dreams, by Judy Fjell.

Elegance, by Dory Hylton with Jessica Williams

Everything Possible, Heartline, and Live and Laughing, by Motherload

Full Circle: 10th Anniversary Concert, by Aurora Chorus

Heading Out, and Standing in These Bones, by Connie Cohen

Heartstreams, and Returning the Muse to Music, by Musica Femina

Womansong, by Sister Mary Rose
Who writes the Cannell Chimes? We all do! Everyone in the library contributes ideas and proofreads the drafts until we're all satisfied with the content. We hope you enjoy it, too!
---
Cannell Chimes Archives   |  Library Home Page   |   Clark Home Page
Revised 5/24/04. We welcome your comments, ideas, and suggestions. kmackey@clark.edu
Brief Description
* Focus on Women's Resources: Books, Videos and Music.